Jewellery FUKI Co.,Ltd.
1F Rugrun-Shinsaibashi 2-12-16 Minamisenba Chuo-Ku Osaka City,
Japan ZIP CODE 542-0081
TEL:06-6253-1801
FAX:06-6253-1853
Access
・Shinsaibashi Station
(Osaka City Subway Midosuji line)
No. 2 exit
・Shinsaibashi Station
(Osaka City
Nagahoriturumiryokuchi line)
No. 2 exit
・Nagahoribashi Station
(Osaka City
Nagahoriturumiryokuchi line)
No. 7 exit
Company Profile
Company Name
Jewellery FUKI Co.,Ltd.
Representativer
President Kouzou Maekawa
Address
1F Rugrun-Shinsaibashi 2-12-16 Minamisenba Chuo-Ku Osaka
City, Japan ZIP CODE 542-0081
Tel.
06-6253-1801
Fax.
06-6253-1853
Established
April,1992
Capital
JPY 10,000,000-
Employee
17
Business Activities
Jewellry, jeweller wholesale business
Regular closing day
Sunday, Public holiday
Public Safety Commission
Osaka Police Dept. Licensed No. 755 quotient of Watch and Jewellery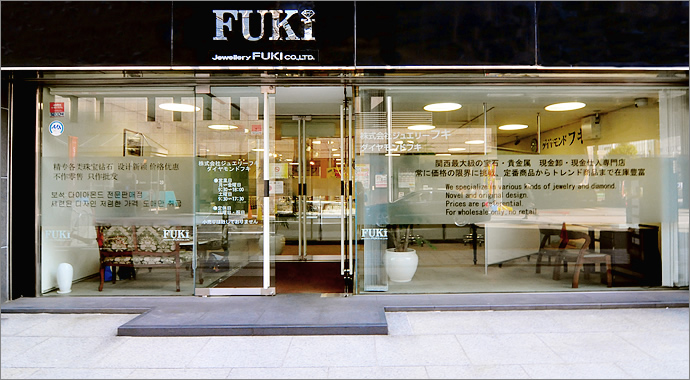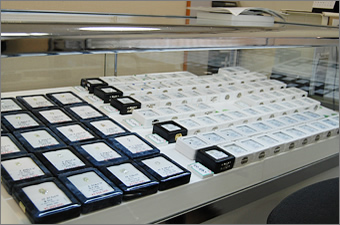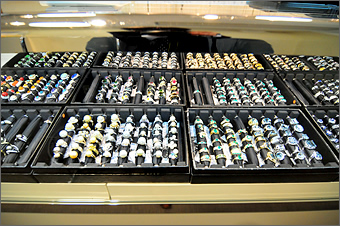 Access
・Shinsaibashi Station
 (Osaka City Subway Midosuji line)
 No. 2 exit
・Shinsaibashi Station
 (Osaka City
 Nagahoriturumiryokuchi line)
 No. 2 exit
・Nagahoribashi Station
 (Osaka City
 Nagahoriturumiryokuchi line)
 No. 7 exit
View Larger Map
Links
Why Jewellery FUKI is selected?

The business of our company that the jewellry precious metal is establishment over 30 years. And then the diamonds specialty store which is on the center of Minami-Senba is over 20 years.
The number and wide line-up of our commodities over 10,000 it is strength of our company which is unable to imitate by the other companies.
Jewellery FUKI is the wholesaler of the jewellry and diamond.
Our president is always thinking about the way we can give a big pleasure for our customer, and also he is always thinking about how to make it come true for you by us as this company employee.
We Jewellery FUKI Co., Ltd. will promise. In the future also, we will continue to provide wholesale service concentrate on and the satisfaction of everyone of domestic and foreign suppliers. In addition, we will meet the demands of the market for every customers, and we'll also always think about challenges to new businesses and overseas expansion, of yours. We can continue to be companies that do not forget the spirit of challenge, and also we aim to continue as growing company are loved by you.

In our shop, many customers are coming from abroad.
I wish you to contact us for asking about jewels and diamonds, at any time.

Our stock is not only the type of grade of the diamonds,
we have quite many stock of the "shape" of loose diamonds.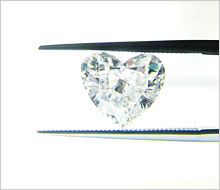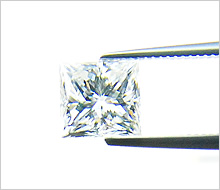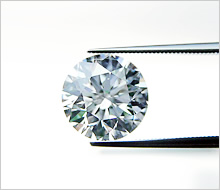 Moreover in the store, we have not only loose diamonds, but also have plenty of designed ring, necklace and bracelet you amazed.
It can't think you can't see wantd jewellry in Jewellery FUKI.
In this page、we show a little stock. if you want to see value or reasonable or rare recommendation,